You can study with Voxy and Coursera from a computer, tablet, or any smartphone. If you are on a smartphone or tablet, please make sure to download the Voxy app for your device first:
iOS: https://apps.apple.com/us/app/voxy-learn-english/id411535459
Android: https://play.google.com/store/apps/details?id=com.voxy.news
You can access all of your course materials through the Coursera iOS and Android apps, but you will see this warning when you open a link to a graded assignment on Voxy: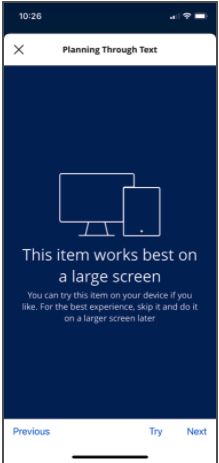 For the best experience, you should sign into Coursera from a browser (Chrome, Safari, or Firefox) on your mobile device.
Step 1:
Sign into Coursera in your browser and navigate to your weekly module.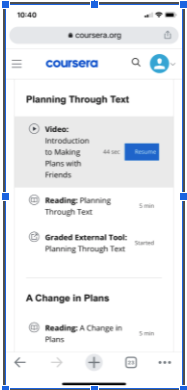 Step 2:
Open the link for your graded assignment. Tap "Open Tool" at the bottom of the screen.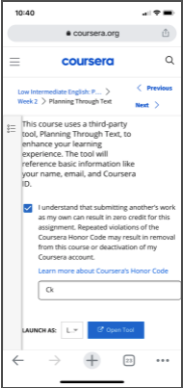 Step 3:
Your browser will open the Voxy app, log you in, and take you to your weekly lessons.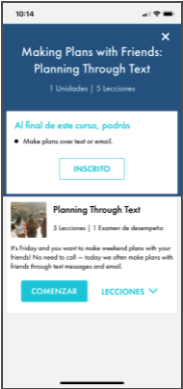 Here you can find a video showing how it works:
https://drive.google.com/file/d/1LWv8qrdDEp-n3yT8yby7gIsPrI-GA0bA/view?usp=sharing