If you need resetting your password, we can help you by sending a link to reset it.
Go to the Voxy login page and enter your email address. On the next page, select Forgot your password? You will receive a message confirming that an email to reset your password has been sent to you.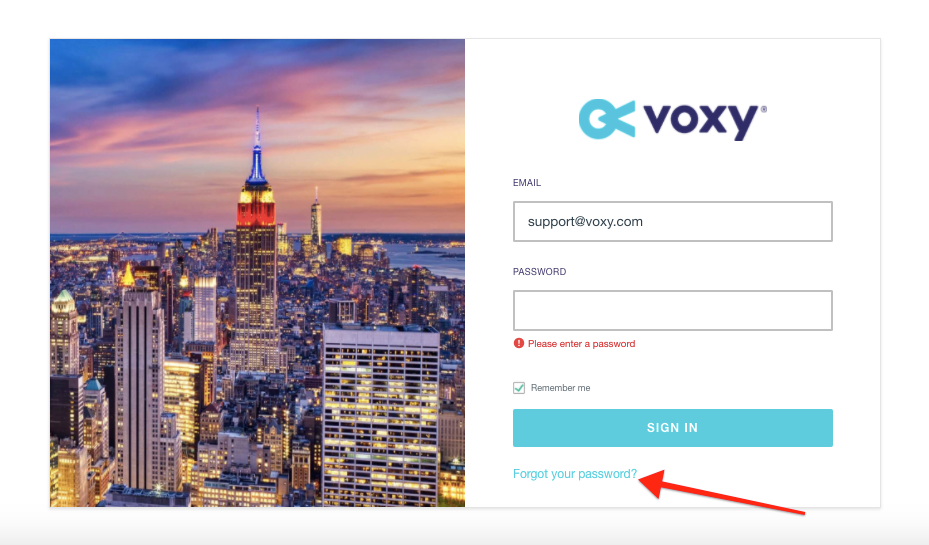 It might take up to ten minutes for you to receive the reset password link in your email. If you do not receive it, please check your Spam folder and make sure our email address (support@voxy.com) is not blocked on your sender list.
If you are having troubling to log in to your account, check out this article How do I login?