If you are having trouble recording your answers for the oral part of the Voxy Proficiency Assessment (VPA) first make sure the Voxy website has the authorization to access your microphone. To do that, click on the icon beside the website URL, and then, ensure your Mic is allowed: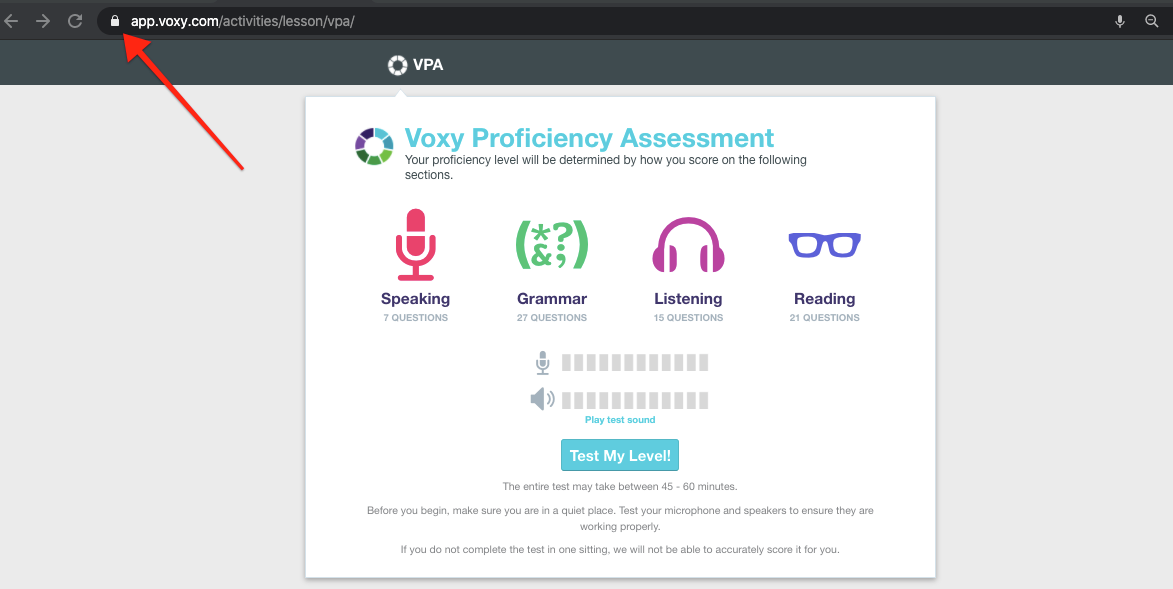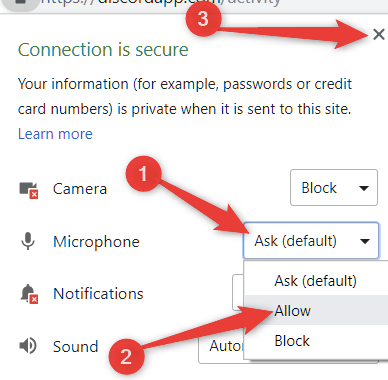 You can also allow Voxy to access your microphone in the Chrome browser by following these steps:
1. Click the Chrome menu on the browser toolbar.
2. Select Settings.
3. Click Show Advanced Settings.
4. In the Privacy section, click Content Settings.
5. In the Microphone section, click Manage Exceptions.
6. Select Voxy on the Manage Exceptions page and click on 'X' to delete it. Then click Done.
Here are some other possible solutions to this problem:
We recommend the following browsers to access your Voxy course:

Google Chrome,

Mozilla Firefox, or

Safari.
Make sure the issue is not with the microphone itself. Confirm that it is on, plugged in and that it works on other applications. You can also try refreshing the page or restarting your computer and browser to see if that helps.
Go to your setting page on your device and verify if the sounds are working correctly.

Assuming you are using one recommended browser, make sure Voxy and Bluejeans are on your list of websites "allowed" to use the microphone and camera. If you denied it permission in the past, take the following steps.
Did you have any issues with your mic during a live session? Check out this article: My microphone (and camera) is not working
Have more questions? Write to support@voxy.com and tell us what is going on.