The Catalog is where you can find all of the content Voxy provides to help you learn the English you need to succeed. In the Courses section, you can choose from a variety of subjects for you to learn the English you need at your job, university, or career aspirations. Some courses might not be available to the beginner or high beginner students, due to the difficulty of a particular topic.
If you are a beginner and want to start from scratch, you can do so by subscribing to the Beginner Literacy English or Beginner English. Both of them will give a solid base to take off your English.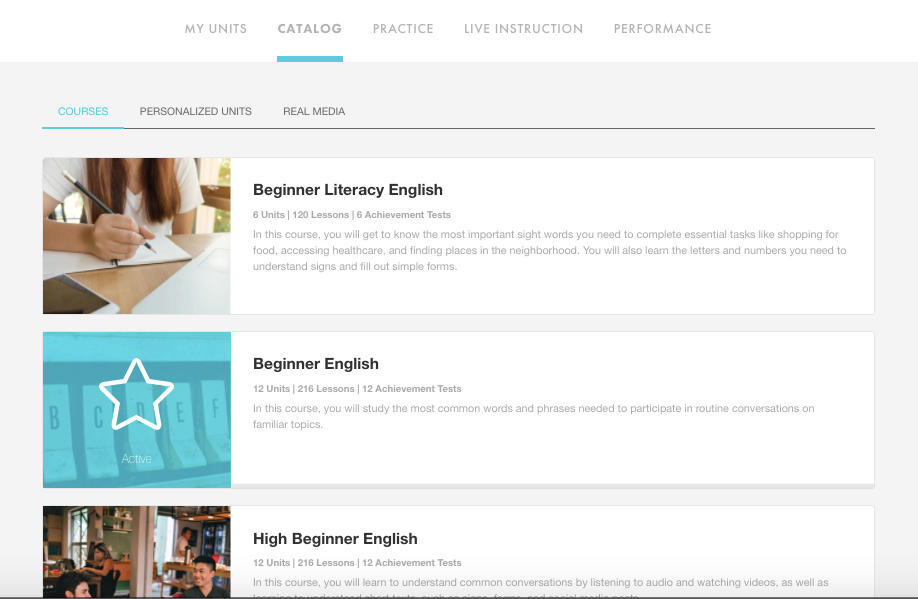 You can also choose a course that better fits your professional interests as well as your career aspirations. We are continually publishing new courses to cover all industries and subjects, giving you more relevant content to study. Scroll down the Catalog page to check all courses available to you.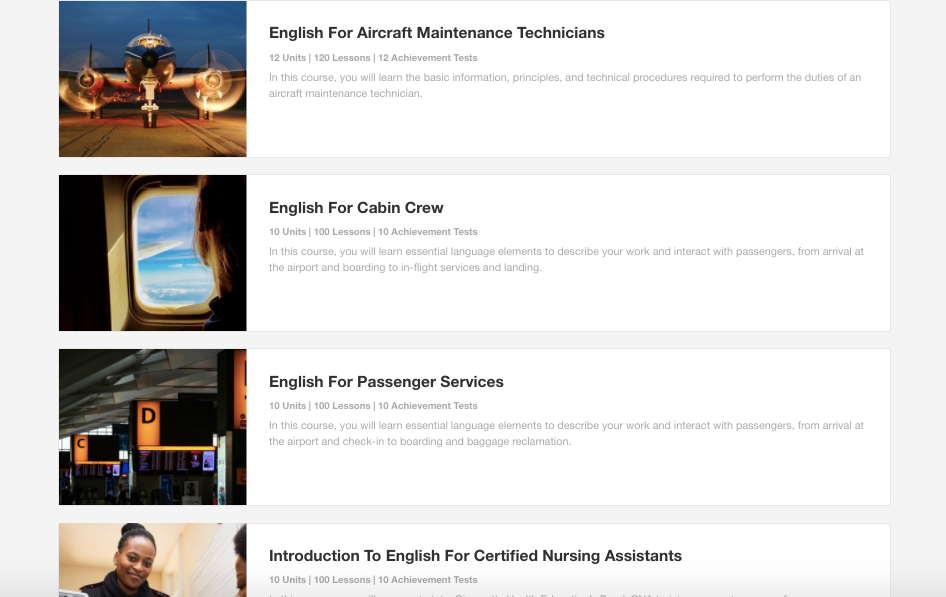 Find out how to navigate the Catalog to get the most out of all of our content by clicking here!