Your units are updated daily with lessons from fresh, current media from our publishing partners. In each lesson, you'll be asked to complete 3-4 activities. These activities will change based on your goals and recent performance. This way you will always be challenged!
Take this example with unit Meetings & Conferencing, lesson Outlining Next Steps After a Meeting. The lesson will show the types of activities you will practice with. In this lesson, you will practice with Vocabulary, Listening and Reading activities.
Click on Start This Lesson to complete the lesson: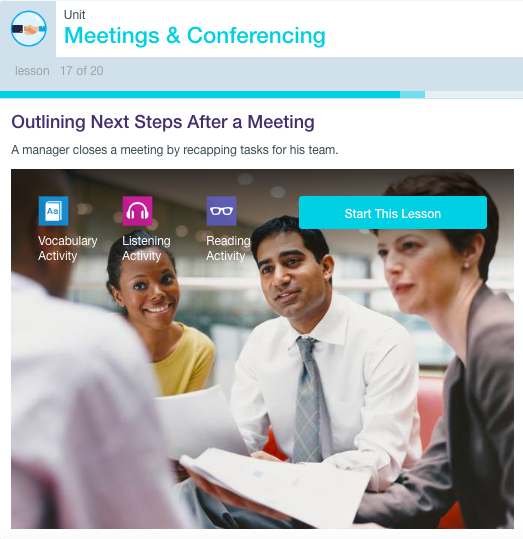 In the first lesson, you will practice your vocabulary skills with the Word Pop activity:
Click on Start whenever you feel ready: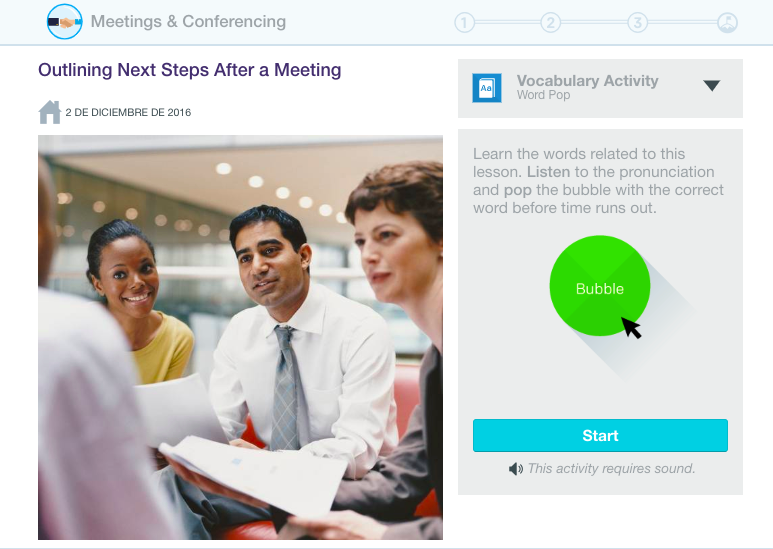 You will listen to the audio and choose the correct answer. This activity contains 8 words you will have to listen to as it shows on the bottom of the page (1 out of 8).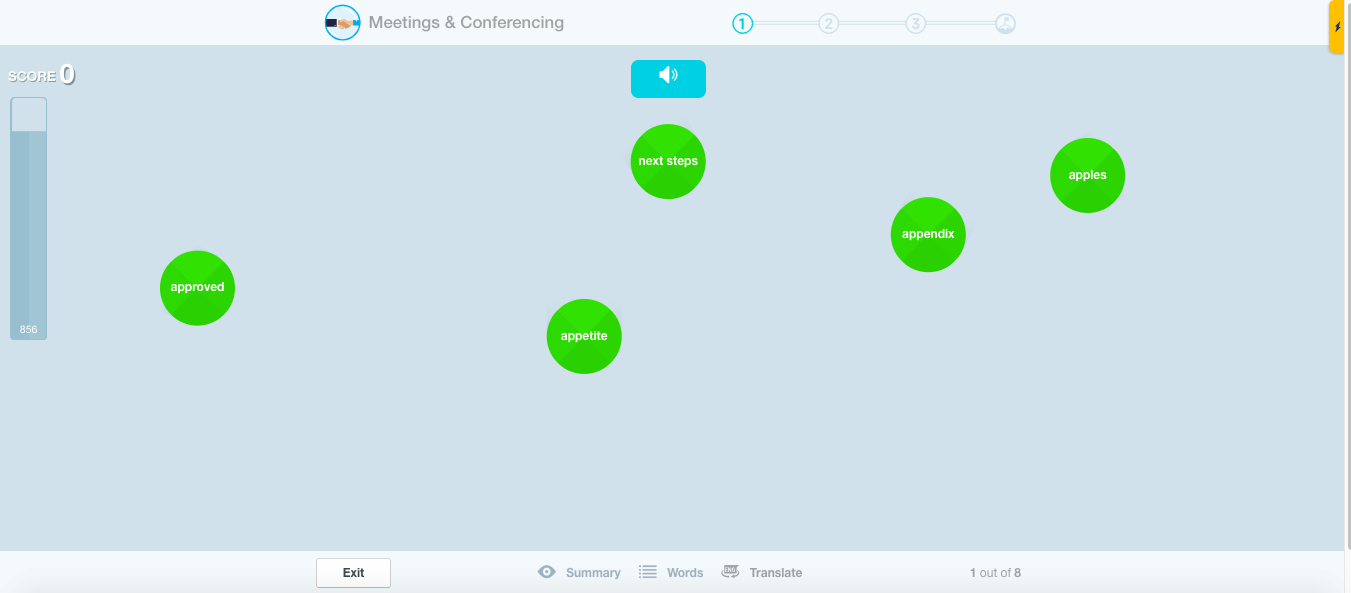 The second is Listening. In this activity, you will have to listen to the conversation and choose the words accordingly. Click Start and the audio will be played automatically.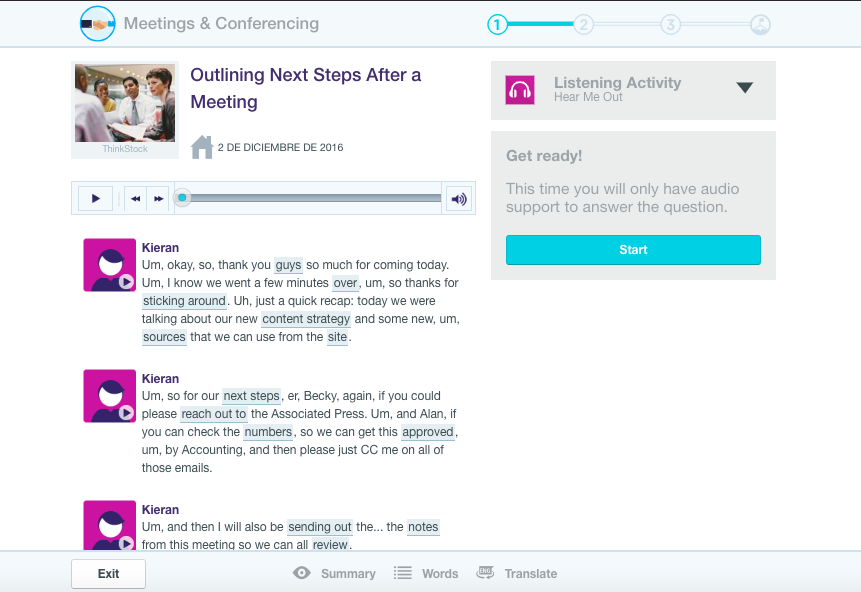 The third and last part of this lesson will train your reading skills. You will have to complete sentences with missing words in the text activity.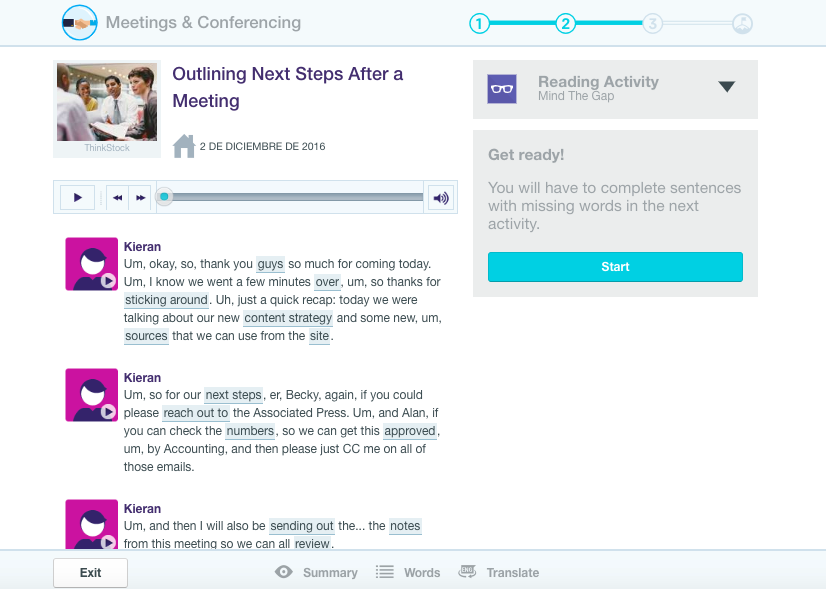 At the end of each lesson, we will show your score according to your answers. The Words Learned will be sent to your Word Bank, so you can always practice them. Click Next to start the next lesson of the unit.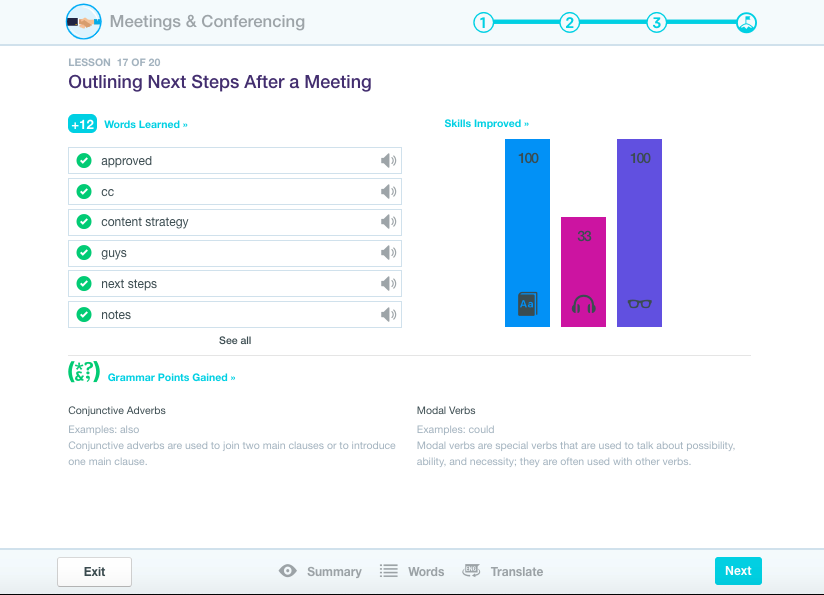 Check out this article to know more about the Catalog section: How to navigate the Catalog
If you have any more questions or doubts about courses and units, please reach out to the Learner Experience Team (support@voxy.com)