There is a Beginner English course available for beginners like you! There are units that should be completed in a sequence so you can study the basics of English in a structured way. To start, enroll in the Beginner English course in the Catalog.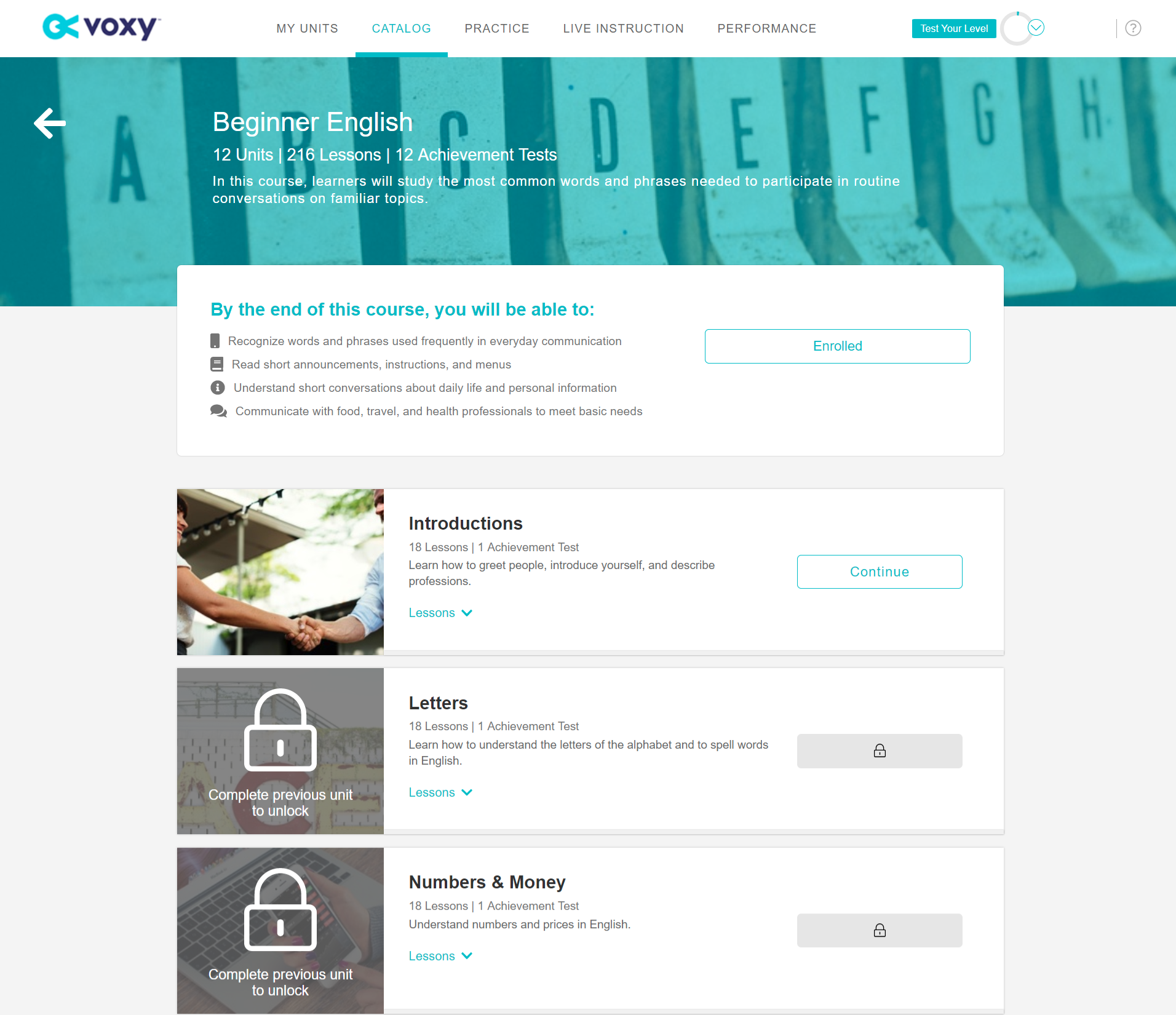 You should be able to complete each unit in about two hours of dedicated study time. After you finish Introductions, you will automatically be able to start the next unit, Letters. Continue all the way to the Review unit to finish the sequence.
Don't forget that you can book a beginner private class or join a beginner group class for speaking and extra listening practice.

Related article: I am a beginner. Can I use Voxy?