Group classes are a great way to practice speaking and listening. Our native English-speaking teachers will help you improve your fluency and accuracy, and you will make friends from all around the world! Follow these steps to reserve a seat in a group class.
At the top of the page, click Live Instruction and then Group Classes.

Here you will see classes that are appropriate for your level. You are welcome to attend any of these classes.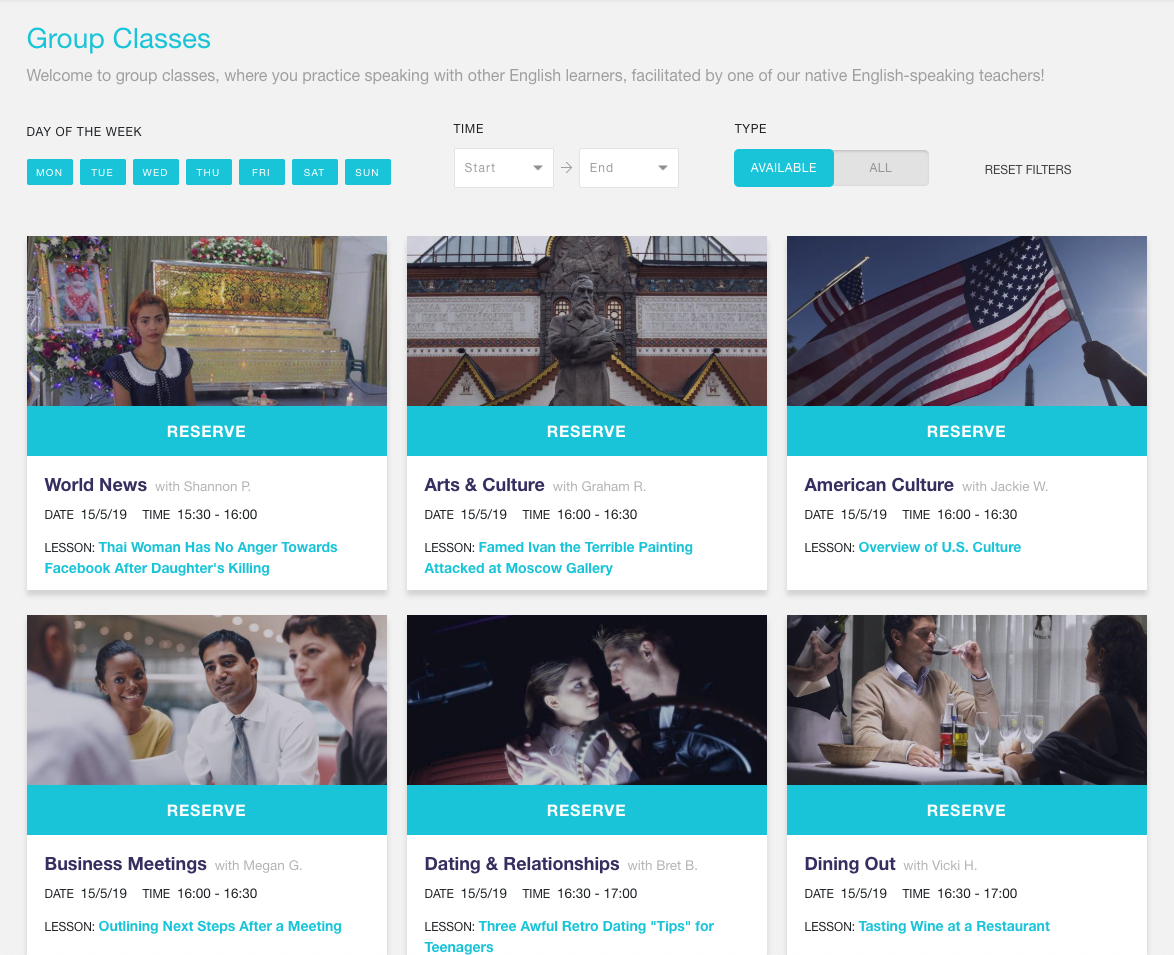 You can also see the date and time of each class. Choose the class you want to attend and click the Reserve a seat button. Once you have reserved a seat, the class will move to the top of your page and the button will read Reserved. Ten minutes before the class starts, a Join Now button will appear. Simply click this button to attend.
The first time that you attend a private or group class, you will be asked to download a plugin. This plugin allows your computer to run our live video Live Instruction software. Simply follow the steps that appear on your screen to download it.
When you click to join, you may see a window that asks you to allow your audio and video to connect. Click on the first option, Send and Receive, and then Join to get started. Remember that space is limited, so be sure to arrive on time.