Private Tutoring is a valuable part of your course. Follow these steps to schedule a session with one of our native English-speaking tutors.

In the sidebar click Tutoring, then Private Sessions. On this page click the "Get Started'' button.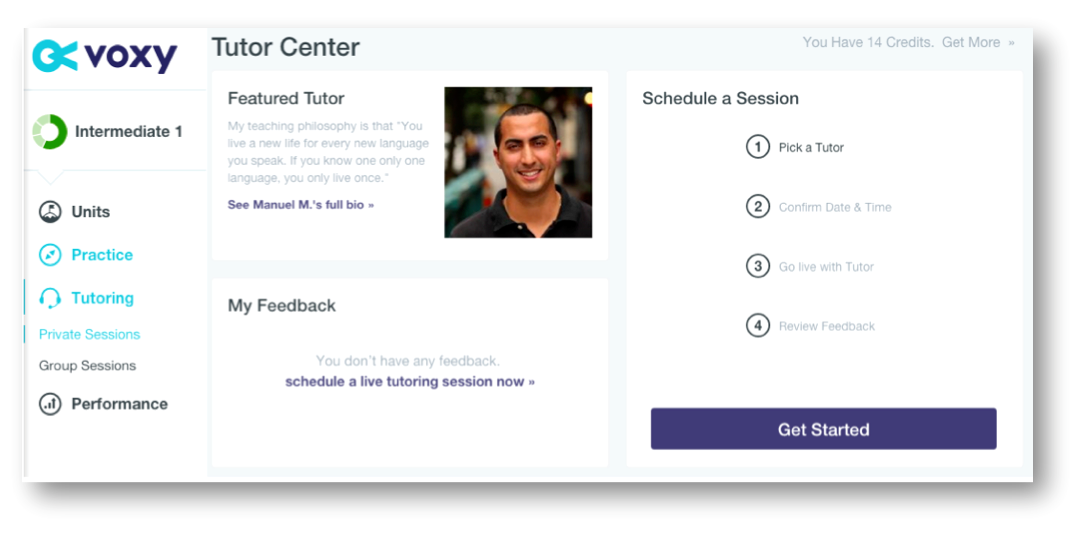 The first step is to select a session length, date, and time. Private tutoring sessions can be 15, 30, 45 or 60 minutes long. All private tutoring sessions must be scheduled at least 24 hours in advance. To see all available dates, click the arrows.




Next, select your tutor. Click on the time you'd like, based on the availability of your preferred tutor. You can take sessions with many different tutors, so try a few.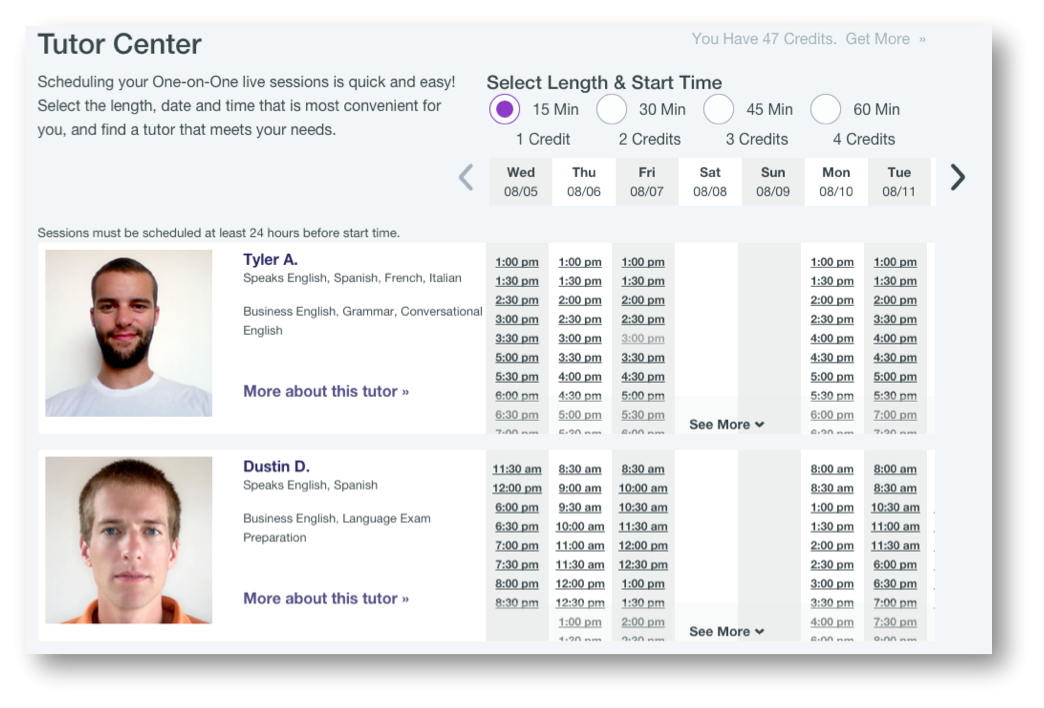 Once you select a length, date, and time, you can also select the type of session you want. There are 5 lesson types: Grammar, Conversation, Communication, Role Play and Writing. Your tutor will tailor your session to your needs.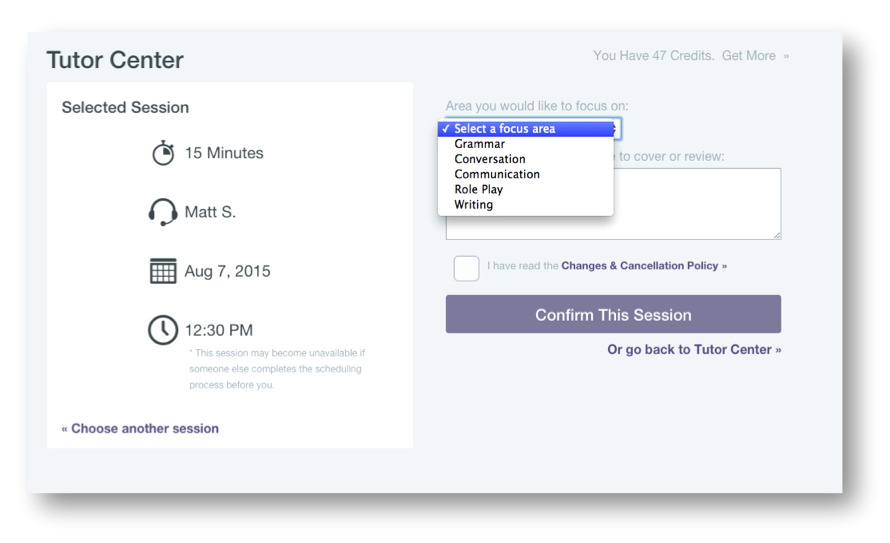 Once your session is scheduled, you will receive a confirmation email from your tutor.

Click here for instructions for attending your private tutoring session.