The next generation of Voxy's core learning experience is being designed in the Activity Lab. In 2023, we'll be releasing new lesson activities to make studying English with Voxy's real-world content even more innovative, engaging, and pedagogically effective.  
How do I find the Activity Lab? 
If your organization has access, you can navigate to the Catalog and then select the tab for Activity Lab! You will see the available lessons and activities listed.  
Picture Hunt
In our first new activity, you'll discover and practice new vocabulary using interactive images. This activity is specially designed to improve the beginner experience.  Try it out today and let us know what you think!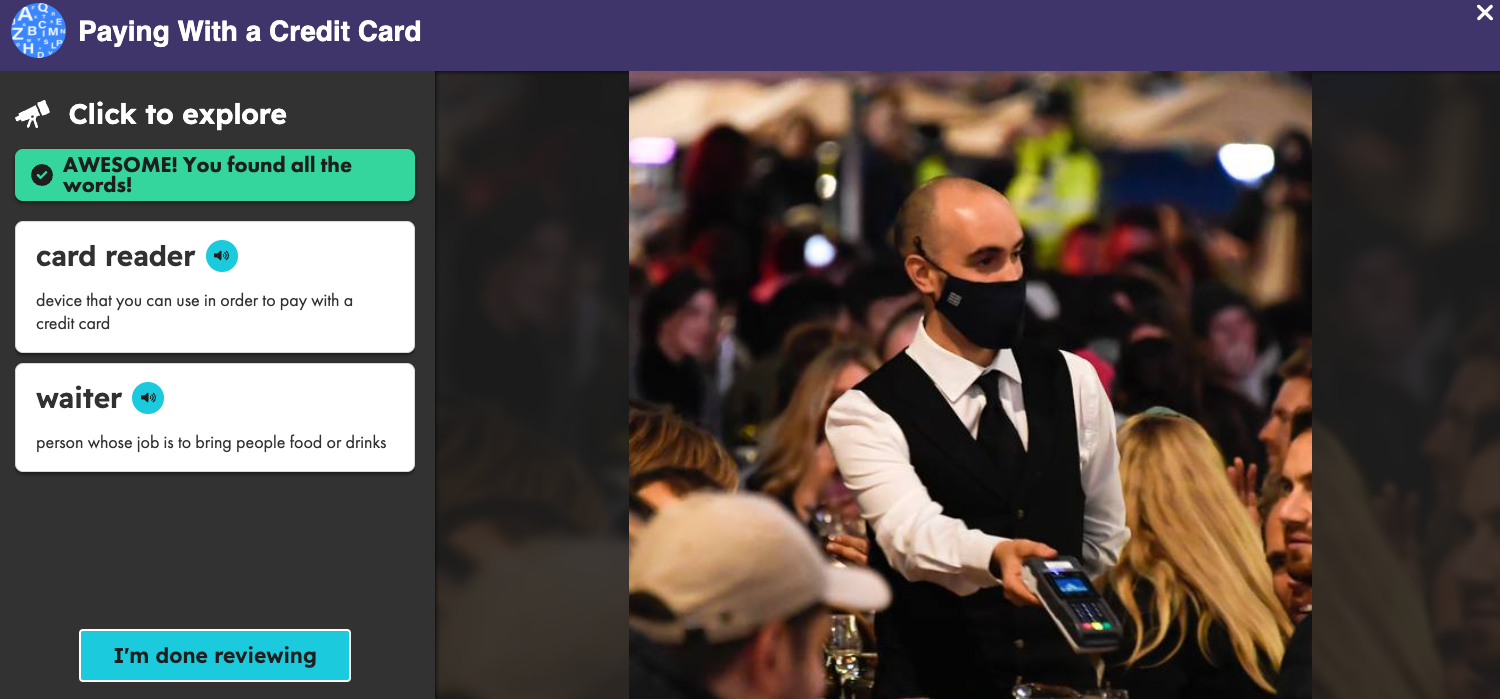 Info Match
Info Match is a new reading comprehension quiz designed especially to help beginner learners get started right away with real world texts in English. You will organize the key facts from the text in a simple summary.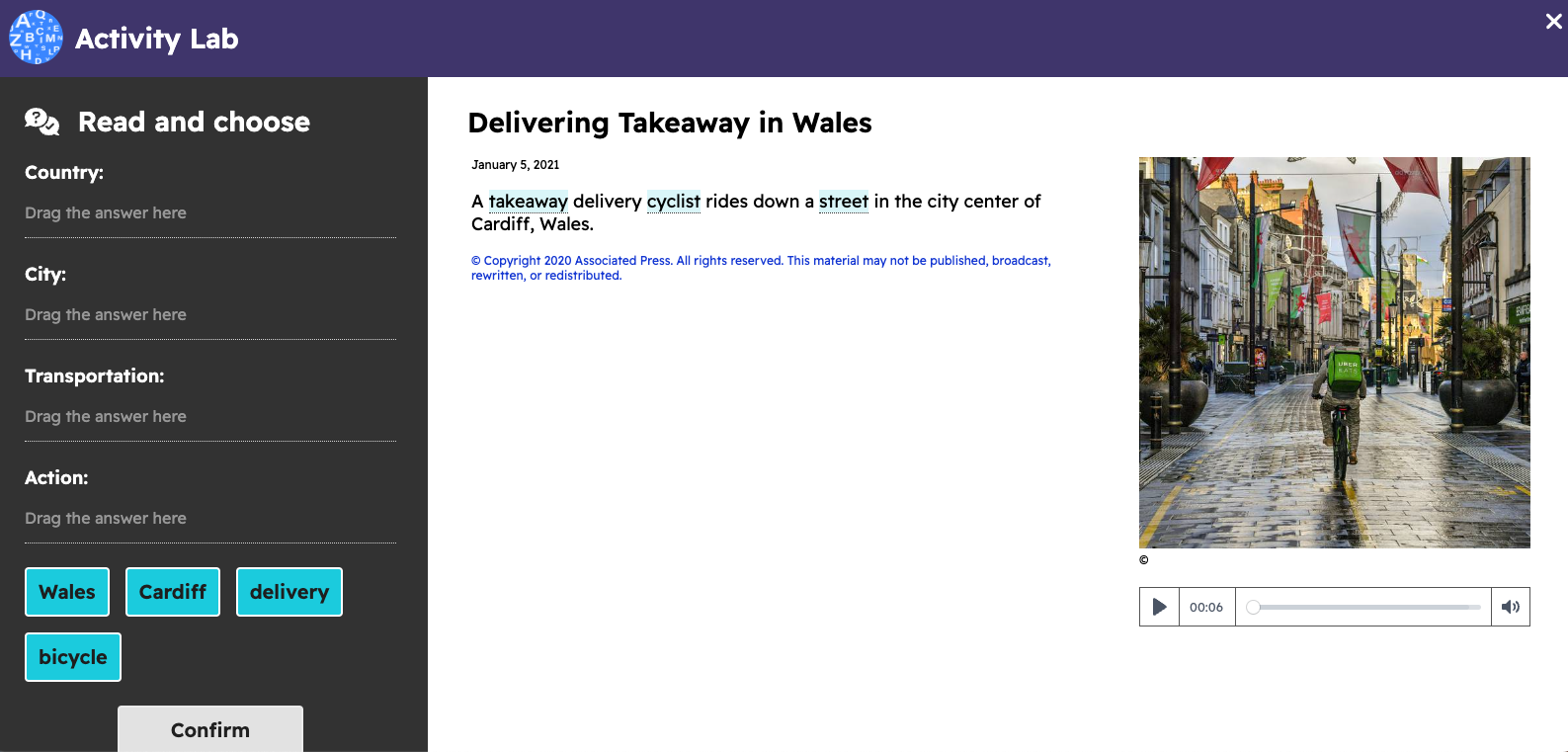 Frequently Asked Questions
If I complete lessons in the Activity Lab, does it count towards my performance?
Yes! You will see each activity completed counted on your Performance Overview page.  You will also collect study time.
Is study time going to be measured in the same way? 
Yes! Study time will be recorded following the same standards that we've set in the Word Bank and Grammar Guide sections. There is a check every 15 seconds to confirm that the activity is still in focus (e.g. not a background window or minimized app). The activity will also enter idle mode after 1 minute of inactivity (no scrolling, clicking, or keyboard interaction).  As long as you remain active, the time will continue to record!
Will new vocabulary words for Picture Hunt be added to my Word Bank?
No.  For the MVP phase, these words will not be added to your Word Bank.